we service all major brands of electronics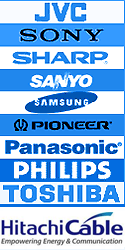 NETWORKING
Almost everyone today has more than one computer … we can help solve the networking needs of today's small business owner and home-office user at very reasonable rates and get all your hardware wired up and talking to each other in no-time.
Call us today for more info at 703-670-8100.
©2002-2006 BurkeElectronics.com. All rights reserved.